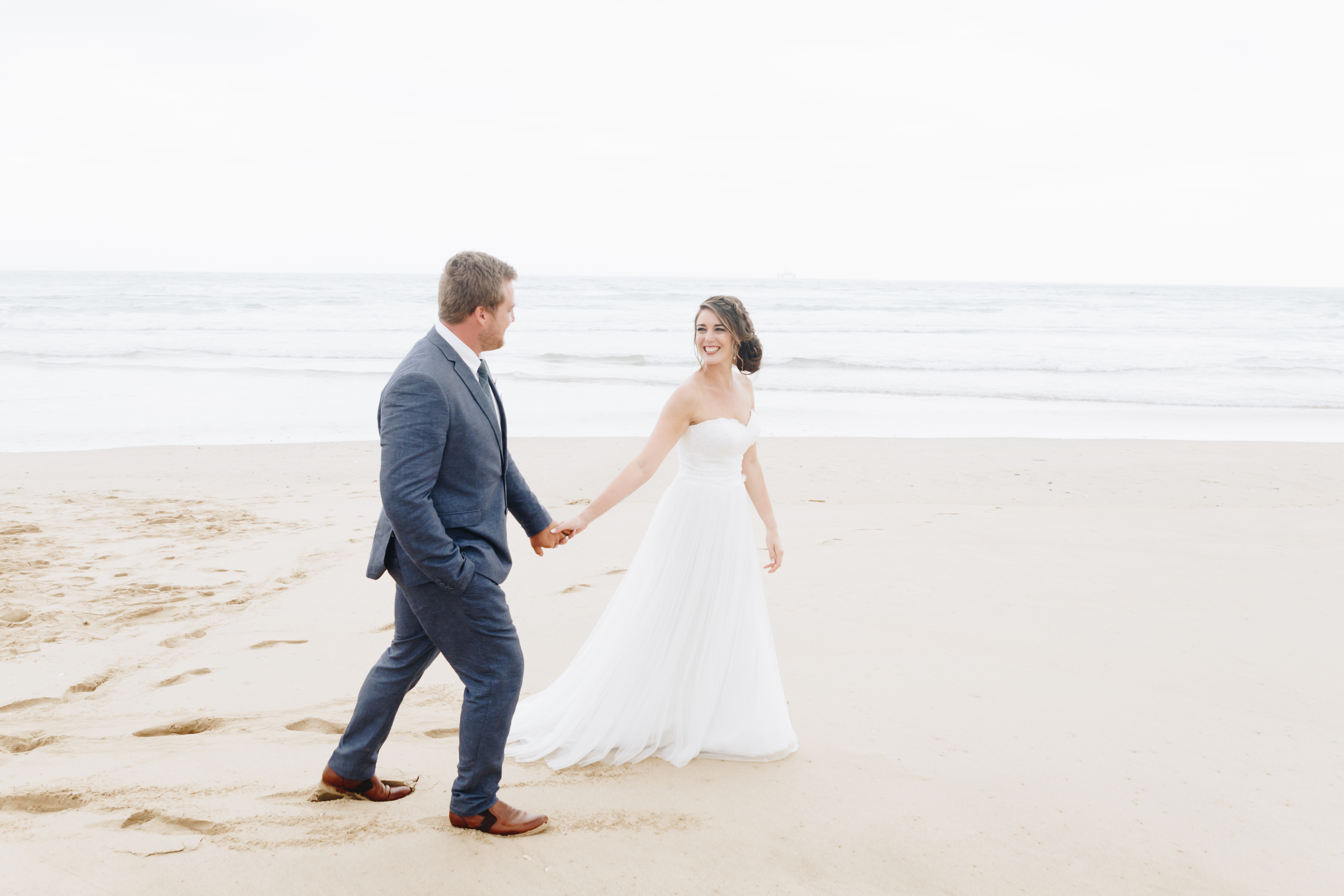 This couple is just an absolute treat. I met Johann and Jessica a couple of months ago when we did an e-session in Wilderness. Then, already, I was amped for their wedding. A easy going couple who loves adventure and that doesn't mind getting wet.
The Schonken couple got married on the beach at De Vette Mossel, Grootbrak in the Western Cape.
Intimate and lively.
While Jessica was getting ready to walk down the isle, we noticed a pod of dolphins diving away as we stood on the balcony. The dolphins must have been curious as a pod of dolphins entered the scene while the couple got married too!
Fearless. Fun.
At one point, whilst busy with the couple's session on the wedding day, we made a run for it to see a great white shark that washed out on shore!
I thoroughly enjoyed photographing this wedding.
Photographer: Sparkle Photography (Kobie van Rensburg)
Venue: De Vette Mossel, Grootbrak
DJ: Disco and sound
Flowers: Provided by Flowers4u
Decor: DIY
Hair and Makeup: Wilna Allpass